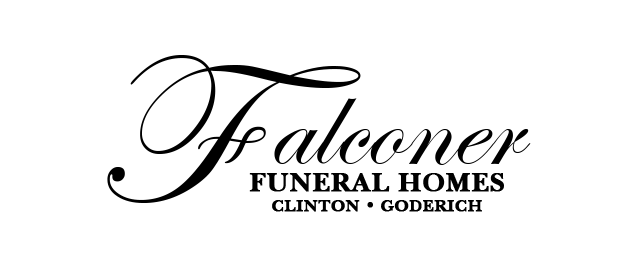 Pre-Planning Options
Taking the time to arrange your funeral now leaves one less thing your loved ones will need to worry about once you've passed. We are here to help you every step of the way.
Prearranged funerals are funeral arrangements made in advance, prior to death with a Licensed Funeral Director. This can be completed either at the funeral home or in your own home. The funeral director will consult with you and determine the funeral details, your wishes, document all important, and government information required at the time of death. This information will be placed on file at the Funeral Home and you will receive a copy for your own records. Burial, cremation, visitation, casket, vault, urn, flowers, donations, after funeral reception, choice of hymns, clergy, pall bearers, flower bearers and all relevant information can be decided on in advance.


Why Prearrange?
Planning ahead helps you and your family in many ways. It can be summed up in three words:
"Peace of Mind"
You can feel relieved that the funeral and all arrangements are planned according to your needs and personal wishes. Prearranging prevents the burden of these decisions and arrangements from falling on your survivors who may not be aware of your wishes or may not be emotionally equipped to be faced with all the difficult decisions to be made at one of the worst times of their lives.

Prearranging helps you to fully understand the services and costs involved in a funeral. It is a chance to explain the embalming and funeral preparation process. It lets you discuss options concerning the type of funeral service, casket, vault, burial or cremation, etc. and explore these costs so that you can create a funeral plan that meets your financial needs and your family's emotional needs and wishes. It allows you to take time, ask questions, and make informed decisions without any pressure, in a relaxed environment without any grief to cloud your mind, no chance to let sentiment override your better judgment.

Visiting the Bluewater Chapel of Falconer Funeral Homes will allow you to view one of the area's most modern facilities and to ensure they will meet your needs. It gives you the opportunity to meet our experienced and helpful staff who can help you explore different possibilities and answer any questions you have.
Between 70 and 75 decisions are made within the first 24-48 hours of death. It's difficult to think rationally while making so many decisions within days of losing someone. Pre-planning gives yourself, family, and friends peace of mind.
It's easy. Anyone can do it, and you can change your mind at any time.
Once you decide to prearrange or you wish to find out more information, call the funeral home to speak with one of our funeral directors.

A funeral director is available for an appointment at your convenience. Not only during normal business hours, but in the evening as well. If you are unable or do not wish to visit the funeral home we are available to come to your home or place of choice.

Appointments are not always necessary. We welcome walk-in enquiries and interviews, tours of our facilities, cost comparisons or answers to any of your questions.

Prior to a meeting with a Funeral Director, we encourage you to discuss ideas and wishes with your family, friends, clergy and executor(s) to ensure inclusion of all family members and allow your family to share in personalizing a prearranged funeral with you.

Remember, prearranging and prepaying funeral arrangements are two different things. You do not necessarily have to prepay a service if you do not wish to. Our funeral directors are quite willing to give you a no obligation cost quote once your needs and wishes are determined. This information can quite easily be left on file with us in an unfunded prearranged funeral only. Prearranged and prepaid funerals can also be cancelled or transferred at any time.


What is Required to Prearrange?
To prepare a complete prearrangement file, there are many things we require to be able to complete documentation required by the government (Vital Statistic Act), by the funeral home, by the Clergy and to be able to prepare media announcements.

Information required in all instances:
Full name, address, birth date and birth place
Social Insurance Number
Full name of spouse including maiden name where applicable
Most recent occupation
Military service information
Parents names including mother's maiden name and their birth places.
Name, address and phone number of executor, next-of-kin or legal representative.
Names of relatives to be included in any media announcement.

Other information we require is whether the funeral will be public or private, where the services are to be held, (Church or our Chapel) burial or cremation preferences, church affiliation, clergy preference, music to be included and any other unique requirements and ideas and so on.

We would also discuss caskets, vaults, urns, cemeteries, monuments, visitation, after funeral reception, flowers, media notices, funeral cards and stationery needs, memorial donations, fraternal organization involvement, etc.

There are dozens of decisions to be made and much information required to arrange a meaningful life celebration service. We can help you explore possibilities and personalize your wishes for a funeral service.
There are no requirements to prepay when you prearrange a funeral, but it is an option that should be considered as a part of estate planning.

If you decide to prepay, the funeral home is required to deposit prepaid funds in a provincially approved and regulated institution (bank, trust company or insurance annuity) and hold them in-trust, separately from its current account. Once processing and paperwork is completed, usually within two weeks, you will receive in the mail, proof of deposit confirmation from the institution holding the funds.

These funds are held by the funeral home, in-trust until they are needed. The interest, which accrues over time, is added to the principal sum and upon redemption is available to cover any increase in cost of services from the funeral home. Any additional monies left over, are returned to the estate of the deceased.

These funds are refundable or transferable at any time upon written request to the funeral home. All prepaid monies held are protected by a provincially administered Compensation Fund through the Ontario Board of Funeral Services.

Prepaying allows you to have control over the money spent on a funeral as well as ensuring that the financial aspect of your final arrangements is taken care of and not left to the surviving family members.
What if I have already prepaid with another funeral home?
Switching funded or un-funded prearrangements to the Falconer Funeral Homes from another funeral home is very simple. A cancellation letter to the prearranging funeral home stating your wishes should include names, address and relevant policy or certificate numbers. We can certainly assist you in this process if you wish. Some funeral homes will charge an administration fee for canceling a prepaid contract. Falconer Funeral Homes will accept responsibility for this amount on your behalf.